Virginia Lee Burton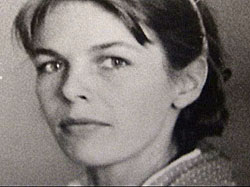 Virginia Lee Burton (1909-1968) was one of the most significant and groundbreaking children's book author/illustrators of the 20th Century. Her classic books have never been out of print and are currently embraced by a fourth generation of early readers. This is an extraordinary achievement in the world of children's picture books. The importance of early reading experiences to a child's development is profound and Burton's contribution to a child's love of reading and ongoing literacy is significant.
Burton was at the forefront of the developing American Picture Book. Her dynamic illustrations, use of color, space, typeface and design were a dramatic departure from the European picture books that were prevalent in the United States in the early 20th Century. Similarly, her themes of overcoming obstacles, meeting challenges, environmental awareness and adapting to change while honoring the past are evergreen and have a particularly American energy and spirit.
She also founded and led The Folly Cove Designers, a group of designer-craftsmen living on and around Cape Ann, north of Boston MA, which operated from the late 1930′s through the late 1960′s, and achieved international renown for the excellence of its block-printed textiles and designs.
Virginia Lee Burton's books continue to set a standard for excellence in children's picture books. Teachers and librarians still use her books to introduce the joy of reading and to teach history, language skills, problem solving and to promote awareness about the need for dedicated stewardship of the environment. Parents and children alike delight in her stories and memorable illustrations.
For more information about Virginia Lee Burton go to www.virginialeeburton.com